Testimonials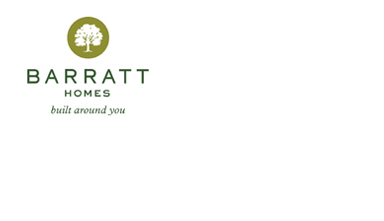 BDW Southampton
"BDW would like to congratulate you and your entire team at Millstone Landscapes, for your dedication and hard work you have all done in completing this extremely large project on the Bognor Northern Relief Road , and on delivering on time and in a very professional manner. We appreciate your hard work completed in difficult conditions at times , the scale and quality of planting being 100% accurate a feat in itself. We look forward to doing similar projects again with you."
S Akehurst
Senior Project Manager
BDW Southampton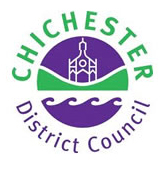 Chichester District Council
"
I have known [Millstone Landscapes] for around 15 years in my capacity as Parking Services manager for CDC with a responsibility for the maintenance of the parking facilities that the council provide.
During this time Millstone Landscapes have carried out weed control and landscape maintenance on a monthly basis, which is normally carried out over a three day period. They have also carried out ad hoc work of shrub and tree planting to borders in car parks after designing a particular scheme. all the work they have undertaken for us is normally to a high standard or workmanship that produces a quality finish.
As a consequence I would have no hesitation in recommending Millstone Landscapes.
"
M Lewin, Parking Services Manager

Greenplan Designer Homes
"
We have worked with Milstone Landscapes Ltd for a number of years and without fail they have designed and delivered landscaping we are proud to associate with our homes. Their specialist product knowledge and eye for detail, both in design and production is second to none"
Rob Burnham, Director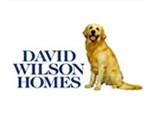 David Wilson Homes
"Our Sales Director has been most impressed with the quality of Show Home landscaping – both design and planting on site. Also our site teams have commented on the professionalism of Millstones' operatives. I will most definitely consider Millstone Landscapes for future contracts."
Andrew Jackson
Commercial Manager Barratt David Wilson Homes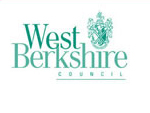 West Berkshire County Council
"
Millstone Landscapes Ltd have been responsible for the landscaping of two large adjacent areas of POS (7,200m
2
and 32,220m
2
respectively) on a new development in Thatcham, Berkshire. The project was in excess of half a million pounds. Each site contains a flood alleviation pond, swails, soil bunds, wildlife planting, recreational grass and litter/dog bins.
Despite hostile working conditions (the sites were subject to severe flooding in 2007 and subsequent heavy rainfall in 2008, coupled with a high level of local vandalism) the smaller site was completed to specification and thus immediately conveyed to its period of maintenance prior to full transfer to WBC in June 2010, the larger site is due to be completed shortly.
"The sites have been completed and are being maintained to a very high standard by Millstone Landscapes Ltd. The company is attentive, co-operative, pro-active and has communicated excellently with me at WBC throughout the landscaping and maintenance periods. I should be delighted to work with them again on other projects.
"
Caroline Booth, Grounds Maintenance Officer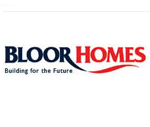 Bloor Homes
"
We have now been working with Millstone Landscapes for many years and during this period have successfully worked together on in excess of 100 developments of various sizes and complexity.
During this period our business relationship has grown along with Millstones ability to produce a comprehensive service in respect of landscaping from a projects inception to its completion
This is largely due to Millstones dedicated team of professionals who strive to achieve their objective, in sometimes the most challenging of circumstances.
When asked for this letter of recommendation I did not hesitate to accept the invitation as this is one of the few companies I would actually provide a recommendation for due to their all round ability in serving their element of the construction process. This varying from £2.5 million country homes to urban inner city apartment blocks to volume house building developments incorporating areas of open space, sports pavilions, buffer planting, adoption works, after care works, planning drawings and liaisons with local authorities.
All I can wish for is that our businesses continue to grow and the synergy that our businesses clearly have continues in the current format.
"
AK Doyle, Commercial Director
JS Bloor (Newbury) Ltd
Barratt David Wilson Homes
Arthur Gliaubertas of Millstone Landscapes has asked if I would provide a reference, as you may consider utilising their services.
We, like most divisions had a nucleus of preferred landscapers, and were reluctant to try someone new, however, Millstone have proved to be a great addition to our s/c list.
They have an eye for detail and creativity on show area design, are competitive, negotiable, they have sufficient plant and labour to meet the demands of our construction department and have recently received praise amongst others for the quality and presentation of our dual branded site at Felpham.
Should you require any further info give me a call
Regards,
Andy Jackson
Commercial Manager
BDW Southampton (a trading name of BDW Trading Ltd)
H Tollbar House, Tollbar Way, Hedge End, Southampton, Hampshire, SO30 2UH | ( 01489 779200 | 7 fax 01489 789133
* andy.r.jackson@barratthomes.co.uk
building futures together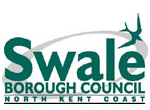 Swale Borough Council
"
Re: Sittingbourne in Bloom
Please see enclosed a copy of the Sittingbourne Silver Award from South and South-East in Bloom and the judges comments as discussed.
The judges we complimentary on the landscaping on the estate, in a category that we have traditionally struggled with.
Once again, thank you for your help on the lead up to the judging day in July and your continued co-operation in providing quality development landscapes.
"
Graham Tuff, Greenspaces Officer